Disobeying God endangers lives and national security. So Save America author, Steven Andrew, calls the USA to follow God's Word to have God's protection.
In the beginning was the Word, and the Word was with God, and the Word was God and His name is called The Word of God (John 1:1, Revelation 19:13 KJV).
Not having daily Bible reading in schools, not studying the Bible daily and voting for politicians who disobey God's Word have put our national security at stake. Disobeying God only brings dangerous times. That is why Andrew is teaching the country to bring the Holy Bible back to every part of our lives – from our homes to schools, and from Washington D.C. to local governments.
The Word of God Gives You Safety
"Jesus Christ is the Word of God. By following the Bible in our lives and the USA, we follow Jesus," says Andrew. He is pastor of USA Christian Church and leads One Million Americans on the LORD's Side.
"The reason it is important to do what God says is because obedience to the Word of God assures that He will protect you and the USA. Our safety and well-being are at stake," Andrew says. "Those who follow God's Word are protected and those who disobey God are in danger."
The LORD Is Our Lawgiver
"The only way to have justice is to agree that the LORD is our lawmaker," Andrew says. "Everything against God is sin and harms our lives and country. It is our duty to obey our Creator or we face consequences."
Andrew explains that our founding fathers affirmed the Bible is God's revealed law.
"The doctrines thus delivered we call the revealed or divine law, and they are to be found only in the Holy Scriptures," taught legal scholar Sir William Blackstone, whom the founders studied.
Known as an expert on teaching the priorities of God's Word and American history, Andrew says in Save America:
Who makes our laws? Our founders practiced the LORD is our lawgiver (Isaiah 33:22 KJV) and our laws are from Scripture. With wisdom they made Christian laws and expect us to keep them, including to honor God by traditional marriage. The Bible is the bedrock of the USA's legal system.
He asks readers to pray and reaffirm that the LORD is the USA's lawgiver.
Father, Americans love Your Word. You are the USA's lawgiver. We ask for the Holy Bible to fill our homes, government, schools, courts, and military. We agree that Christianity is part of the common law. In Jesus' name. Amen.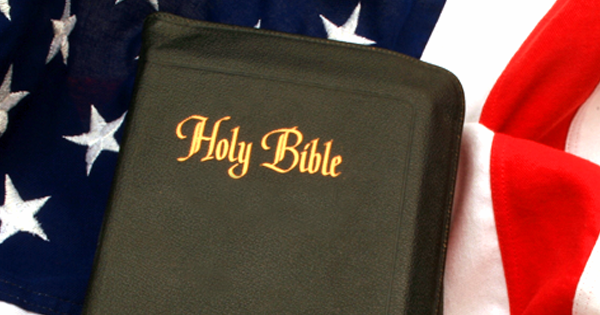 The Holy Bible Is the Greatest Book
In Save America, Andrew gives ten keys why the Bible is of greater worth than every other book:
The Holy Bible is God's Word from Genesis to Revelation – All Scripture is given by inspiration of God (2 Timothy 3:16 KJV); For the prophecy came not in old time by the will of man: but holy men of God spake as they were moved by the Holy Ghost (2 Peter 1:21 KJV).
The Word of God cannot be broken – The Scripture cannot be broken (John 10:35 KJV).
The Word of God is eternal – For ever, O LORD, thy word is settled in heaven… every one of thy righteous judgments endureth for ever (Psalm 119:89 & 160 KJV).
The Bible is true – Thy word is true from the beginning (Psalm 119:160 KJV).
The Word of God protects you and the USA – His truth shall be thy shield and buckler (Psalm 91:4 KJV).
Scripture defeats the devil – Young men, because ye are strong, and the word of God abideth in you, and ye have overcome the wicked one (1 John 2:14 KJV).
The Bible is living and powerful – For the word of God is living and powerful, and sharper than any two-edged sword, piercing even to the division of soul and spirit, and of joints and marrow, and is a discerner of the thoughts and intents of the heart (Hebrews 4:12 KJV).
The Holy Bible is pure – The words of the LORD are pure words: as silver tried in a furnace of earth, purified seven times (Psalm 12:6 KJV).
The Word of God will outlast the earth – For verily I say unto you, Till heaven and earth pass, one jot or one tittle shall in no wise pass from the law, till all be fulfilled (Matthew 5:18 KJV).
God's Word makes you and America prosperous – This book of the law shall not depart out of thy mouth; but thou shalt meditate therein day and night, that thou mayest observe to do according to all that is written therein: for then thou shalt make thy way prosperous, and then thou shalt have good success (Joshua 1:8 KJV).
Save America by Steven Andrew is available wherever books are sold (ISBN-13: 9780977955084). The riveting book can be purchased here, and it is also given as a thank you gift when you help USA Christian Church defend Christianity with a gift of $20 or more.
As a Partner, You Protect the Nation
You make a difference in the USA's national security by becoming a monthly partner or by giving a generous one time gift today. It is urgent. Lives are at stake.
Please provide the following information so we may send you a receipt and a thank you gift.* To give by mail click here.

Thank you for your most generous support to the Lord.
TO BE ABLE TO SHARE GOD's WORD IN POLITICS, USA CHRISTIAN CHURCH CAN NOT BE A NON-PROFIT
Money given to USA Christian Church is not tax deductible. If you want the equivalent of a "tax-deduction" simply subtract that amount before giving. Learn more.
* When you give $20 or more you receive a mailed thank you gift. Otherwise, you get a special email thank you gift.
All transactions on USA Christian Church are secured.