The nation has seen crime and national security problems. However, Steven Andrew is leading revival of having Jesus as our Judge as one of 7 Bible Truths bringing Christian liberty and God's justice. To learn all 7 Bible Truths to save the USA, order Andrew's riveting books, "Jesus Makes America Great" or "Save America".
"The LORD is our judge" Isaiah 33:22 KJV
TO RESTORE GOD'S PROTECTION FOR YOU AND THE COUNTRY, STEVEN ANDREW LEADS THE NATION TO REAFFIRM COVENANT THAT THE USA OBEYS JUDGE JESUS. THIS BRINGS THE KINGDOM OF GOD.


Watch this sermon above called "Jesus Is Judge: Safety, National Security and Liberty"
Share with every American so we remove crime and save America. Jesus is the USA's deliverer! Learn how to bring the Kingdom of God to your life and the nation.
Order "Jesus Makes America Great" and "Save America"
to learn the step-by-step blueprint for God to bless you and our nation.
We reaffirm covenant that the USA follows Jesus Christ with these 7 Bible truths.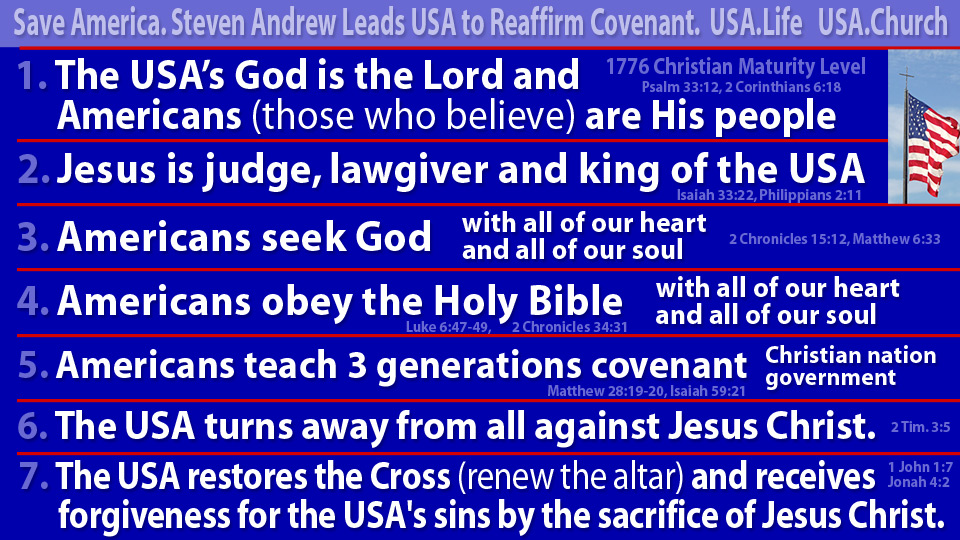 Here are key verses for Jesus is Judge.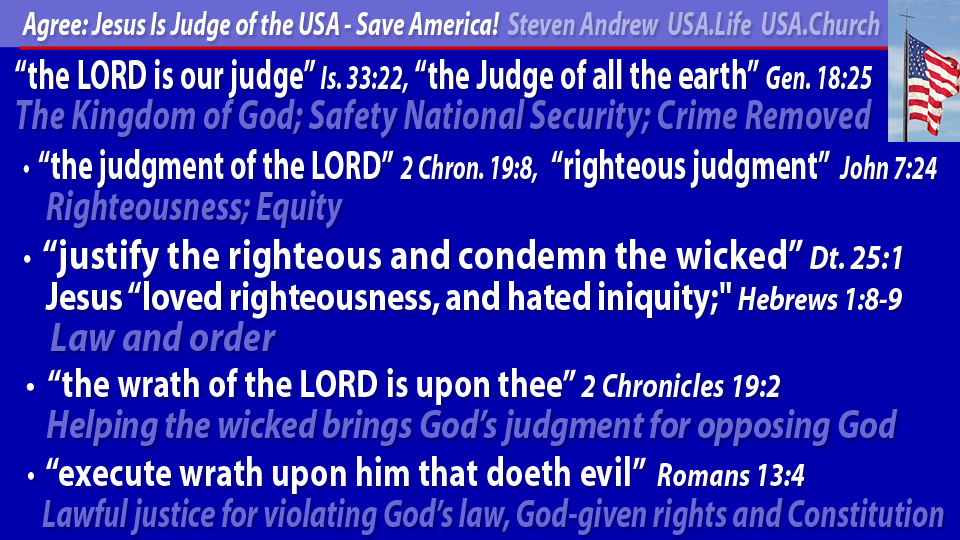 What level of Jesus is Judge are you at? The Lord is merciful and forgives if we confess our sins (1 John 1:9). Let's bring nation wide revival with 1776 level Christianity and be at the 10 level.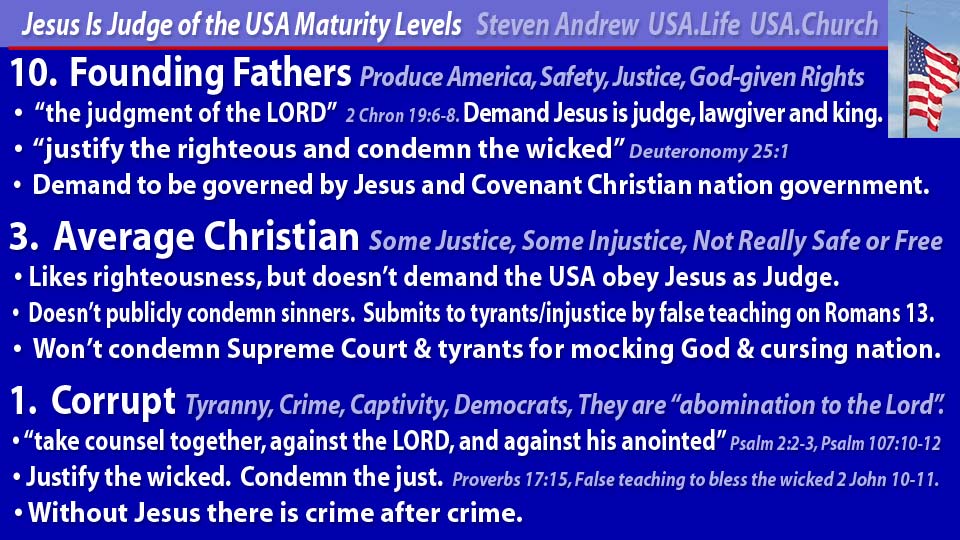 Watch the sermon above for a detailed explanation of how to live with Jesus as your Judge and Judge of the USA.
Help Defend Christianity
If you want to be part of our mission to tirn the nation to God in revival, then donate today or become a monthly partner.